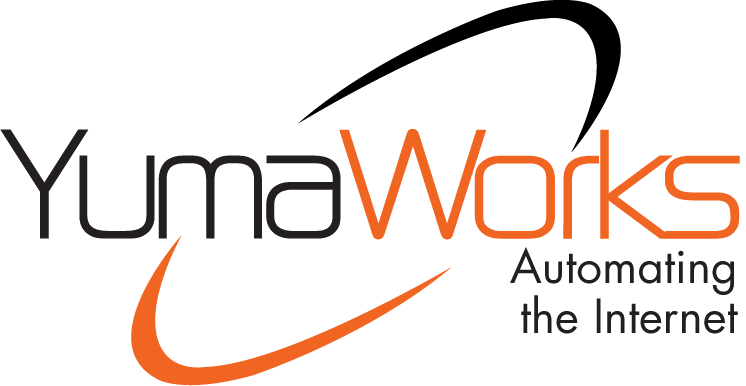 yp-snmp Introduction
yp-snmp enables the Simple Network Management Protocol (SNMP) to join the other netconfd-pro Northbound interfaces. It does this by linking to the Open Source project Net-SNMP library.
This document describes:
how the SNMP agent is used

how to convert MIB modules to YANG modules

how to instrument MIB modules

how to install MIB modules in the netconfd-pro server, and then access them with SNMP client tools (agents).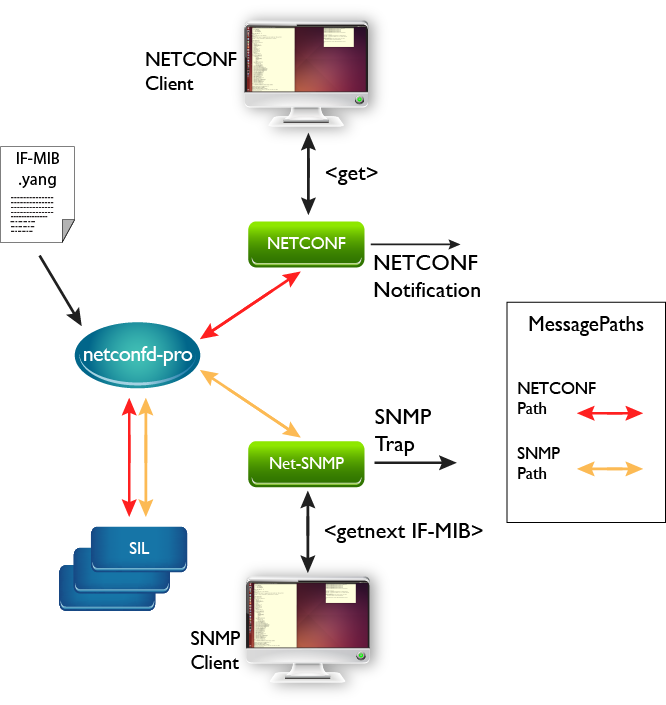 yp-snmp Features
The yp-snmp subsystem has the following features:
SNMP packet processing within the netconfd-pro server by integrating the 'libnetsnmp' packet processing within the netconfd-pro server (agent library).

SNMP GET request processing

SNMP GETNEXT request processing

SNMP GETBULK request processing

Asynchronous Notifications – traps & informs

Support for SNMPv3

The netconfd-pro SNMP server only fully supports YANG modules that were converted from MIB using the 'smidump' tool
Note
SNMP SET is not supported at this time.